Embark on the 2023 Library Lovers Expedition!
UPDATE: The Library Lovers Expedition has been extended to 5 pm Sunday, April 2 to give patrons one more full weekend to complete the expedition! 
February 1-March 31
All Ages
Explore the 13 libraries in McHenry County. Register at any of the libraries, and you'll receive a map and a bookmark. Visit all the libraries to see what fun they offer your family. Collect a different ribbon to attach to your bookmark at each library. When you're done, show your bookmark to your participating library. Your name will be entered into the drawing for a chance to win a gift basket prize.
Scan the QR code to download the Naturally McHenry County app to track your progress digitally. The app even has a map feature to let you see the location of each library!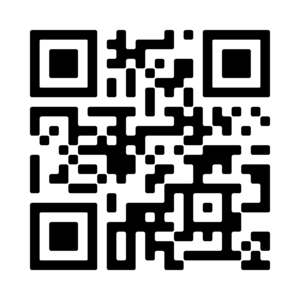 When you visit Crystal Lake Public Library, make sure you play the mini golf hole in Youth Services. Adults can visit the gumball machine filled with reading prompts and pins in Adult Services.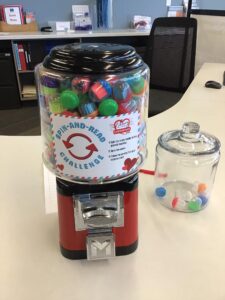 Participating libraries:
1. Algonquin Area Public Library
2600 Harnish Dr., Algonquin, IL 60102
aapld.org | 847-458-6060
2. Cary Area Public Library
1606 Three Oaks Road, Cary, IL 60013
caryarealibrary.org | 847-639-4210
3. Crystal Lake Public Library
126 Paddock St., Crystal Lake, IL 60014
clpl.org | 815-459-1687
4. Fox River Grove Memorial Library
407 Lincoln Ave., Fox River Grove, IL 60021
frgml.org | 847-639-2274
5. Harvard Diggins Library
900 E. McKinley St., Harvard, IL 60033
harvard-diggins.org | 815-943-4671
6. Huntley Area Public Library
11000 Ruth Road, Huntley, IL 60142
huntleylibrary.org | 847-669-5386
7. Johnsburg Public Library
3000 N. Johnsburg Road, Johnsburg, IL 60051
johnsburglibrary.org | 815-344-0077
8. Marengo-Union Library District
19714 East Grant Hwy., Marengo, IL 60152
muld.org | 815-568-8236
9. McHenry Public Library
809 Front St., McHenry, IL 60050
mchenrylibrary.org | 815-385-0036
10. Nippersink Public Library District
5418 Hill Road, Richmond, IL 60071
nippersinklibrary.org | 815-678-4014
11. River East Public Library
813 W. IL Route 120, McHenry, IL 60051
rivereastlibrary.org | 815-385-6303
12. Wauconda Area Public Library
801 N. Main St., Wauconda, IL 60084
wauclib.org | 847-526-6225
13. Woodstock Public Library
414 W. Judd St., Woodstock, IL 60098
woodstockpubliclibrary.org | 815-338-0542