Embark on the 2023 Library Lovers Expedition!
February 1-March 31 
All Ages
Explore the 13 libraries in McHenry County. Register at any of the libraries, and you'll receive a map and a bookmark. Visit all the libraries to see what fun they offer your family. Collect a different ribbon to attach to your bookmark at each library. When you're done, show your bookmark to your participating library. Your name will be entered into the drawing for a chance to win a gift basket prize.
Scan the QR code to download the Naturally McHenry County app to track your progress digitally. The app even has a map feature to let you see the location of each library!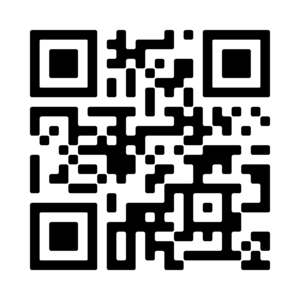 Participating libraries:
1. Algonquin Area Public Library
2600 Harnish Dr., Algonquin, IL 60102
aapld.org | 847-458-6060
2. Cary Area Public Library
1606 Three Oaks Road, Cary, IL 60013
caryarealibrary.org | 847-639-4210
3. Crystal Lake Public Library
126 Paddock St., Crystal Lake, IL 60014
clpl.org | 815-459-1687
4. Fox River Grove Memorial Library
407 Lincoln Ave., Fox River Grove, IL 60021
frgml.org | 847-639-2274
5. Harvard Diggins Library
900 E. McKinley St., Harvard, IL 60033
harvard-diggins.org | 815-943-4671
6. Huntley Area Public Library
11000 Ruth Road, Huntley, IL 60142
huntleylibrary.org | 847-669-5386
7. Johnsburg Public Library
3000 N. Johnsburg Road, Johnsburg, IL 60051
johnsburglibrary.org | 815-344-0077
8. Marengo-Union Library District
19714 East Grant Hwy., Marengo, IL 60152
muld.org | 815-568-8236
9. McHenry Public Library
809 Front St., McHenry, IL 60050
mchenrylibrary.org | 815-385-0036
10. Nippersink Public Library District
5418 Hill Road, Richmond, IL 60071
nippersinklibrary.org | 815-678-4014
11. River East Public Library
813 W. IL Route 120, McHenry, IL 60051
rivereastlibrary.org | 815-385-6303
12. Wauconda Area Public Library
801 N. Main St., Wauconda, IL 60084
wauclib.org | 847-526-6225
13. Woodstock Public Library
414 W. Judd St., Woodstock, IL 60098
woodstockpubliclibrary.org | 815-338-0542