Teacher and School Services
The Crystal Lake Public Library works closely with teachers and schools that serve Crystal Lake students to support learning with library programs and resources.
We are here to help you and your students succeed!
Shannan Petty, Teen Services librarian
Marla Spaargaren, Teen Services LTA
Seanine Brady, Youth Services librarian
Dawn Dvorak, Head of Youth Services
Ashlee Tominey, Youth Services librarian
Sofia Carapia, Youth Services librarian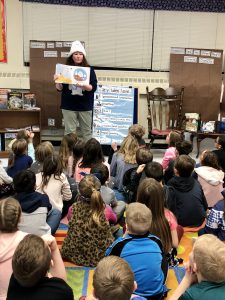 School and Classroom Visits
We will come to your school for visits to individual classrooms, libraries, or assemblies to provide special programs to support curriculum. These visits can include storytimes, read-alouds, mystery readers, book talks, and library resource instruction in English and in Spanish.  We are also available for special clubs, family nights, open houses and more.  These visits are currently virtual and can either be live or recorded. Also, explore our Virtual Programs page to watch anytime.
School Library Cards
Sign up for a special school card to get materials and resources that support teachers in their classrooms.
Online Resources
Share online resources with students for research and to get homework help.
Add the North Suburban Digital Consortium to SORA and access over 9,000 eBooks and audiobooks.
Reading Incentive Programs
Promote participation in our summer, winter, and 1,000 Books Before Kindergarten reading programs.
Support for School Librarians
Partner with school librarians to collaborate, share, and support school libraries.
Curriculum Support for Teachers
Get help with your curriculum by using library materials or getting assistance from a librarian.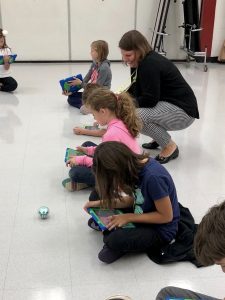 Parent-Teacher Collection
Check out books that provide parents and teachers with information on child development, classroom support materials and parenting issues.
Illinois Talking Book and Braille Program
Staff can provide referrals for students for audio or braille library service through mail or digital download due to any barriers that prevent them from interacting with traditional books.